Each year, LCRF awards research grants to around the world that demonstrate promise and ingenuity in their work. These investigators, selected from hundreds of applicants, represent some of the brightest minds committed to improving outcomes for lung cancer patients. Coming from various career paths including scientists, physicians, students, and fellows, and working on a variety of innovative research projects related to lung cancer, we are proud to include them in our portfolio of currently funded projects, which you can learn more about below. View our full portfolio of previously funded research here.
2021 LCRF Pilot Grant Program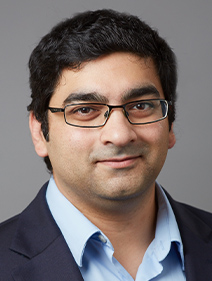 2021 James B. Dougherty, MD Award*
Nikhil S. Joshi, PhD
Yale University
RESEARCH PROJECT:
Manipulating the functions of T cells in lung tumor draining lymph nodes
* This project was awarded the James B. Dougherty, MD Award for Scientific Merit acknowledging the investigator whose proposal was selected for outstanding overall merit by LCRF's Scientific Advisory Board.
SUMMARY:
Immunotherapy has changed the face of lung cancer treatment over the last decade, but the fraction of lung cancer patients that benefit from immunotherapy remains low. Immunotherapies require T-lymphocytes inside of tumors to kill tumor cells, but in many patients these T-lymphocytes are not present. Dr. Joshi and his team have used animal models and analysis of patient samples to discover that there are also tumor-killing T-lymphocytes that are located in lymph node glands, but why these cells do not respond to therapy remains not known. In their LCRF-funded project, Dr. Joshi and his team will test strategies for (1) helping immunotherapy make T-lymphocytes leave the lymph node and to travel into the tumor and (2) making T-lymphocytes more effective once they enter the tumor. The goal of this research is to improve therapy in animal models that get a cancer that mirrors the disease that is found in lung cancer patients, so that the findings will be as applicable as possible to the therapies that are used in the clinic.
---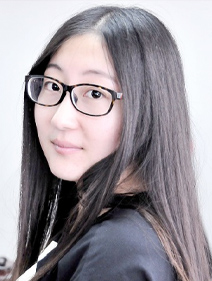 EGFR Resisters Grant recipient
Yang Tian, PhD
Icahn School of Medicine at Mount Sinai
RESEARCH PROJECT:
Targeting lung lineage plasticity to suppress Osimertinib-induced drug-tolerant persisters
SUMMARY:
Genomic discoveries of driver-gene alterations in lung cancer have led to development of effective target therapeutics, however, patients who initially respond to the therapy inevitably experience regrowth of the disease. The reversible drug-tolerant persister (DTP) stage, where cells enter a quiescence to ensure survival, is gaining attention as a major source of non-genetic drug resistance.
Dr Tian's study seeks to characterize the epigenomic dynamics of DTP stage and to prevent DTP development by targeting the origin of plasticity, thereby avoiding relapse under osimertinib treatment. Their preliminary data showed osimertinib-induced DTP cells exhibited increased heterogeneity, and HOPX, a lineage factor important for lung development and differentiation potential, significantly increased at early DTP stage and is necessary for DTP cell survival.
In this study, they will investigate the dynamic chromatin change during DTP development and determine heterogeneity using single cell sequencing approach. They will also study the role of HOPX and associated developmental pathways in DTP development, to identify novel targets determining the DTP plasticity thereby preventing relapse from heterogeneous pathways to acquire resistance.
Dr. Tian's findings should not only reveal epigenetic mechanisms by which cancer cells undergo drug resistance transformation but also help develop novel therapeutic strategies, either through chromatin modifying enzymes or specific developmental pathways, to manipulate the activity of critical lineage factors during lung regeneration for patients with minimal residual disease and relapse after osimertinib treatment.
---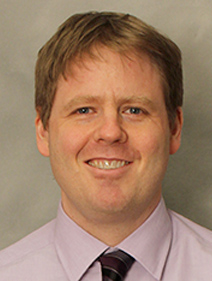 Joshua Veatch, MD, PhD
Fred Hutchinson Cancer Research Center
RESEARCH PROJECT:
Using CD4+ T cells to target the tumor microenvironment in non-small cell lung cancer
SUMMARY:
"Helper" CD4 T cells coordinate the functions of other immune cells and are important for responses to immune therapies like PD-1 inhibitors in mouse models, but their functions in lung cancer are not well understood. We have recently found that we can identify the subset of CD4 T cells in melanoma patients that are specific for tumors based on a unique signature, and that the presence of these cells correlates with the activation of other immune cells like "Killer" CD8 T cells and macrophages. CD4 T cells with a similar signature exist in lung cancer, and we propose to see whether these cells are also specific for the tumor and whether they correlate with greater immune activation. The eventual goal is to use CD4 T cells targeting tumor antigens as a tool to activate immune cells within lung cancer to enhance other immune therapies including PD-1 inhibitors.
---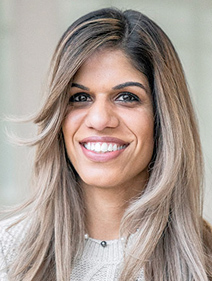 Aria Vaishnavi, PhD
University of Utah
RESEARCH PROJECT:
Elucidating the molecular mechanisms of radon-induced lung cancer through a novel mouse model
*This grant was funded in part by the Thomas G. Labrecque Foundation.
SUMMARY:
Chronic exposure to inhaled radon gas is estimated to cause 21,000 lung cancer deaths in the US annually, making it the second leading cause of lung cancer, and the leading cause of lung cancer in never smokers (LCINS). Despite this, the precise molecular, cellular and genetic changes that occur in the lung epithelium following chronic radon exposure to environmentally-relevant levels of radon gas are poorly characterized. Moreover, there are no reliable ways to identify radon-induced lung cancer in patients.
Hence, to address this critical knowledge gap, Dr. Vaishnavi's lab will develop genetically engineered, as well as human patient-derived mouse models that will enable direct assessment of the molecular, cellular and genetic changes that occur in the lung following chronic exposure to environmentally relevant levels of radon.
The long-term goals of this work are to: dissect out a molecular signature or imprint from chronic radon exposure, novel biomarkers in mice and humans exposed to chronic levels of radon, as well as to identify critical and common genetic (oncogenic) alterations that occur at key disease stages. These may be used to identify human lung cancer patients that harbor radon-induced disease in the clinic. An improved understanding of the molecular mechanisms that drive radon-induced lung cancer may result in new or improved therapeutic strategies in this poorly understood disease.
2021 LCRF Research Grant
on Disparities in Lung Cancer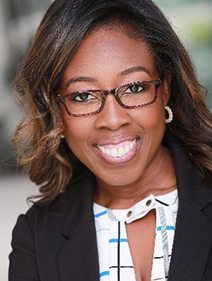 2021 William C. Rippe Award **
Loretta Erhunmwunsee, MD
City of Hope Comprehensive Cancer Center
RESEARCH PROJECT:
Using social determinants of health to predict adherence of lung cancer screening in minority high-risk smokers
* * This project was awarded the LCRF William C. Rippe Award for Distinguished Research in Lung Cancer, acknowledging the investigator whose proposal not only demonstrated exceptional scientific merit but also exemplified an enduring commitment to making an impact in the field of lung cancer research.
SUMMARY:
Lung cancer is the number one cancer killer worldwide. Lung cancer screening (LCS) through low dose CT (LDCT) allows early detection of lung cancer in high risk smokers. Guidelines recommend annual LDCTs in order for survival benefit to be achieved. Unfortunately, adherence (obtaining LDCTs annually) is as low as 40% in some marginalized communities. Because the burden of lung cancer is already disproportionately carried by racial and ethnic minority groups, it is important to understand what factors may prevent these communities from adhering to these guidelines. Clearly, without guideline adherence, the survival benefit from LCS will not be realized in underserved communities and non-small cell lung cancer (NSCLC) disparities may widen.
This study proposes to evaluate the individual and neighborhood level social determinants of health that impact LCS adherence in minority individuals and develop a predictive tool that uses state-of-the-art artificial intelligence/machine learning technologies to determine which individual will be at high-risk for non-adherence. We will recruit 300 minority smokers who underwent their first LDCT in 2018-2020 and collect information on whether they completed their follow up scan within 15 months later, their age, race, sex, income, education, perceived discrimination, smoking status, financial and food insecurity. We will also obtain neighborhood level socioeconomic data based on the participants' addresses. We will then use all of this data to develop a prediction model to identify people unlikely to present for their recommended LDCT. The accuracy of the model will be evaluated in a second group of 180 minority individuals who underwent their LDCT in 2021. Completion of the current proposal will inform the development of a LCS navigation intervention for individuals identified as high-risk for non-adherence.
---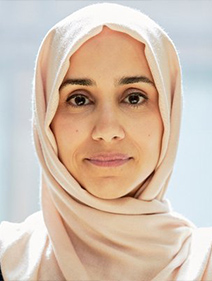 Mariam Jamal-Hanjani, MD, PhD
University College London Cancer Institute
RESEARCH PROJECT:
Investigating the association between air pollution and EGFR mutant never smoker lung cancer
SUMMARY:
Lung cancer in people who have never smoked has a marked gender bias, occurs more frequently in women, and has a disproportionately high incidence in people of Asian ethnicity. We are yet to determine the causes of lung cancer in this population, and whilst it is known that air pollution is a major risk factor for lung cancer, especially for people who have never smoked, the process by which this occurs remains unknown. This project aims to examine the genetics of normal lung tissues to identify any abnormalities that may predispose never-smoker patients to developing lung cancer, and in particular, to investigate whether this is facilitated by exposure to air pollution.
Ultimately, the aim is to understand the alternative causes of lung cancer which may impact the way in which we screen for the disease in high risk, under-served populations, and may also inform early interventional strategies to prevent cancer development.
2021 LCRF-AstraZeneca Grant Program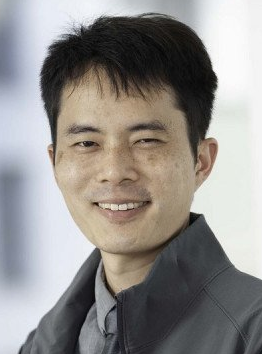 Justin Jee, MD, PhD
Memorial Sloan Kettering Cancer Center
RESEARCH PROJECT:
Subclone capture sequencing to guide combination therapy and improve osimertinib response
SUMMARY:
Therapies such as osimertinib target specific tumor mutations found through DNA sequencing. This approach of matching patients to targeted therapies based on tumor DNA lowers mortality and morbidity and has transformed the treatment of lung cancer. However, tumors undergo constant mutation and evolution. Resistance to even the best targeted therapies is inevitable, often because a small minority of cells with mutations not covered by the initial targeted therapy emerges to drive tumor growth. These secondary mutant populations are nearly impossible to detect early in disease using standard approaches. This project will use newer, more sensitive DNA sequencing technology and sampling from multiple tumor areas to detect these minority populations in their infancy. Using such techniques, patients can be treated with combinations of therapies in the front-line setting based on their more detailed DNA profile, allowing for earlier, more stable disease control.
---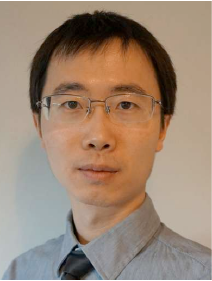 Lingtao Jin, PhD
The University of Texas Health Science Center at San Antonio
RESEARCH PROJECT:
Targeting tumor-immune microenvironment to improve durvalumab efficacy in small cell lung cancer
SUMMARY:
Small cell lung cancer that accounts for around 15% of lung cancer cases is the most aggressive subtype of lung cancer with a five-year survival rate of less than 5%. The results of numerous clinical trials have been disappointing and, and as a result, treatment options for small cell lung cancer have not had the same progress as non-small cell lung cancer. Anti-PD-L1 immunotherapy such as durvalumab has recently received FDA approval as a first line therapy for small cell lung cancer. This approval is an important advance for patients with small cell lung cancer, whose treatment strategies and clinical outcomes had remained unchanged for more than three decades. Compared with chemotherapy alone, however, adding anti-PD-L1 therapy only moderately extends patient survival. Such modest efficacy of immunotherapy in small cell lung cancer highlights the unmet need for more effective combination therapy approaches.
To investigate how anti-tumor immunity is suppressed in small cell lung cancer, Dr. Jin's lab explored that tumor-derived exosomes, a small vehicle released by cancer cells that contain lipids, proteins, sugars, etc, may play a critical role in suppressing anti-tumor immunity. Further analysis revealed that these tumor-derived exosomes contain a large quantity of lipids, which can compromise the function of dendritic cells, a type of immune cells that play a key role in facilitating anti-tumor immunity. Therefore, Dr. Jin's lab will further evaluate whether blocking tumor-derived exosome-induced dendritic cell suppression could be used to boost anti-tumor immunity and improve the efficacy of durvalumab in small cell lung cancer.
---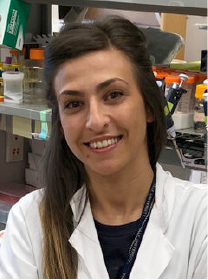 Giorgia Foggetti, PhD
Università Vita-Salute San Raffaele
RESEARCH PROJECT:
Dissecting the role of the KEAP1 pathway in mediating therapeutic sensitivity in EGFR-driven lung adenocarcinoma
SUMMARY:
Lung cancer is the second most common cancer type worldwide and remains an Incurable disease. EGFR is a frequent biomarker of lung cancer and is found mutated in ~15% of all cases. The presence of EGFR mutations predicts the response to specific therapies referred to as tyrosine kinase inhibitors (TKIs). The 3rd generation TKI osimertinib is the standard of care for patients with this disease and improves the survival of patients. However, this therapy does not work in all patients with the same efficacy, and for many patients osimertinib will eventually stop working, highlighting the need for alternative treatment options.
KEAP1 is a gene involved in regulating oxidative stress and detoxification processes. In EGFR mutant tumors, mutations in the pathway of KEAP1 are associated with a poorer response to TKIs and therefore worse outcomes in patients. This project aims to investigate how inactivation of KEAP1 limits the response to therapy of EGFR mutant tumors to identify specific vulnerabilities for this subset of tumors. By testing novel therapeutic agents that target these vulnerabilities, these studies will help develop new strategies in combination with osimertinib to improve the response to treatment in patients affected by EGFR mutant lung cancer and evidence of dysregulation of the KEAP1 pathway.
---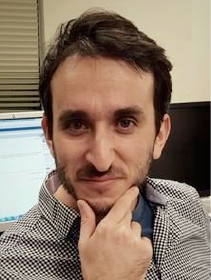 Lior Golomb, PhD
Dana-Farber Cancer Institute
RESEARCH PROJECT:
Investigating the ER Acetyl-CoA transporter as a putative metabolic dependency of mutant EGFR lung cancer
SUMMARY:
A Large percentage of all newly diagnosed lung tumors have specific mutations in the epidermal growth factor receptor (EGFR) gene. These patients are often treated with a class of drugs that unlike traditional chemotherapy, target the mutated gene with high precision, killing only the cancer cells. Osimertinib is the leading drug used to treat patients with advanced lung cancer that harbor EGFR specific mutations. Osimertinib shows remarkable specificity, potency and reduced toxicity compared to drugs of the same class but unfortunately, all patients treated with osimertinib or other EGFR-targeting drugs, eventually relapse.
To understand the mechanisms that drive osimertinib resistance, Dr. Golomb has been conducting a comprehensive study using cutting-edge genetic engineering technology to study how resistance to osimertinib develops and how to make these tumors more susceptible to existing therapies. Through that effort he discovered that EGFR positive lung cancer cells are sensitive to targeting of a key metabolic gene called SLC33A1. The LCRF-AstraZeneca grant will enable him to study this discovery in depth and will hopefully lead to the development of new drugs and therapeutic schemes to delay osimertinib resistance and significantly extend the lives of lung cancer patients.
---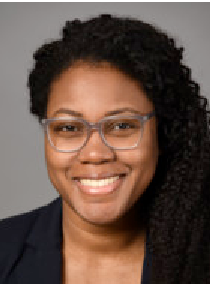 Antja-Voy Hartley, PhD
Dana-Farber Cancer Institute
RESEARCH PROJECT:
Targeting YAP/TEAD bypass activation in Osimertinib-induced drug tolerant cells: a strategy to overcoming tumor recurrence and therapeutic resistance in EGFR-mutant non-small cell lung cancers
SUMMARY:
Osimertinib is an effective drug for treating mutant epidermal growth factor receptor (EGFR) non-small cell lung cancers. Although many patients respond favorably, one huge barrier to completely curing them remains: not all the tumor cells are eradicated. The remaining cells, dubbed "persisters," behave quite differently from typical fast-growing tumor cells. First, they adopt a unique state of dormancy (i.e negligible growth) and second, they depend on the YAP/TEAD cancer signaling pathway as a means of escaping death and surviving lethal exposure to osimertinib.
Intriguingly, once the drug is removed, these changes are reversible and the "persisters" can quickly regrow to repopulate the tumor and give rise to osimertinib resistance. The fact that these changes are reversible suggests that certain key underlying epigenetic factors (i.e when and how genes are reversibly expressed without changes to the DNA itself) may be at play.
In her research, Dr. Hartley will investigate exactly which type of epigenetic changes are responsible for activating YAP/TEAD signaling in "persisters" following treatment with osimertinib. This knowledge will allow clinicians to identify patients that harbor these "epigenetic marks" and correlate them to the frequency at which we see more activated YAP signaling in tumor cells. Moreover, in the ongoing effort to overcome resistance to osimertinib and improve cure rates, Dr. Hartley proposes to combine osimertinib with a novel YAP/TEAD inhibitor to eliminate "persisters", decrease the regrowth of tumors once osimertinib is no longer being administered, and ultimately prevent resistance from developing. Finally, she will determine if once resistance develops, are we still able to eliminate these cells with YAP/TEAD inhibition.
2020 LCRF Pilot Grant Program
2020 James B. Dougherty, MD Award*
Michael Zimmermann, PhD
European Molecular Biology Laboratory
RESEARCH PROJECT:
Identifying risk factors for lung cancer predisposition through systematic evaluation of environmental carcinogens' activation by the respiratory tract microbiota
* This project was awarded the James B. Dougherty, MD Award for Scientific Merit acknowledging the investigator whose proposal was selected for outstanding overall merit by LCRF's Scientific Advisory Board.
SUMMARY:
The human body harbors trillions of microbes (known as the human microbiome), which collectively encode many more genes than the human genome. Furthermore, the variation between individuals' microbial communities drastically exceeds human genome variability. These microbial communities colonizing different body surfaces play an essential role in human health and response to environmental factors. Numerous studies have linked changes in the microbiota composition to different diseases, such as the metabolic syndrome and cancer. Based on these observations and the fact that lung cancer prevalence was linked to altered respiratory tract microbiome compositions, we hypothesize that microbial strains with certain metabolic traits can be identified as predisposition risk factors for lung cancer.
Prominent risk factors for cancer development are environmental carcinogens (e.g., in cigarette smoke), and many of these chemicals require metabolic activation in the human body. While such activation is classically associated with human enzymes, recent studies have demonstrated that human-associated microbes also have the potential to chemically transform carcinogens into their active form. Therefore, we propose to test lung-associated bacterial strains for their capacity to chemically modify environmental carcinogens and to promote lung cancer onset and development. If successful, this project may identify microbial risk factors for lung cancer predisposition.
---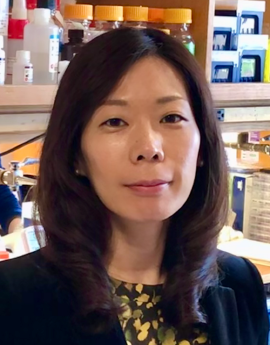 Hideko Isozaki, PhD
Massachusetts General Hospital
RESEARCH PROJECT:
Targeting APOBEC3A induction as a new therapeutic strategy to prevent acquired drug resistance in non-small cell lung cancer
SUMMARY:
The development of therapies that target oncogenic driver mutations has transformed the treatment of lung cancer. Despite notable progress in the design of successive generations of drugs with more potent activity and improved side-effect profiles, the inevitable development of acquired drug resistance continues to limit the clinical efficacy of these agents. Thus, there remains an urgent need for innovative therapeutic approaches to combat drug resistance. There is increasing evidence that given enough time, cancer cells that initially evade therapy can subsequently evolve new mechanisms of drug resistance. We recently discovered that residual lung cancer cells that have survived targeted therapy treatment exhibit activation of the APOBEC3A cytidine deaminase, a powerful mutator that can cause point mutations as well as DNA damage. Moreover, we found that genetic deletion of APOBEC3A suppresses the emergence of resistant cells during targeted therapy treatment. These results suggest that genomic instability caused by APOBEC3A may accelerate tumor evolution and facilitate drug resistance.
In this project, we will test the hypothesis that preventing APOBEC-driven evolution of cancer cells treated with targeted therapies will prevent the development of acquired drug resistance. Despite many attempts to develop inhibitors of APOBEC proteins, these enzymes remain undruggable. As an alternative approach, we propose to indirectly inhibit APOBEC3A mutagenesis by suppressing its expression. Using patient-derived models of EGFR, ALK and KRAS mutant lung cancer, we will determine the mechanistic basis for APOBEC3A induction and identify potential therapeutic targets for preventing the evolution of drug resistant cells during targeted therapy treatment. Successful completion of this study will provide scientific rationale for a new therapeutic approach designed to alter the evolutionary trajectory of cancer cells and prevent acquired drug resistance.
---
Chengcheng Jin, PhD
University of Pennsylvania
RESEARCH PROJECT:
Targeting the IL-1beta pathway for lung cancer treatment
SUMMARY:
Chronic inflammation is closely associated with lung cancer and plays a critical role in tumor progression, and metastases. However, the source of such inflammation has not been clearly defined and the contribution of specific cellular and molecular component of the immune system is yet to be elucidated. Interleukin 1β (IL-1beta) has emerged as a key mediator of tumor-associated inflammation. Upregulation of IL-1beta in the tumor microenvironment (TME) has been shown to promote cancer cell proliferation, angiogenesis and tissue remodeling across different types of cancers. Of note, in a recent large, randomized, double-blind clinical trial, blockade of IL-1beta dramatically reduced lung cancer incidence and mortality in high-risk individual. However, the mechanisms underlying the generation of IL-1beta and its action in lung cancer remain poorly understood. As a mucosal organ harboring the largest surface area, the lung is colonized by a diverse bacterial community in both physiological and pathological conditions. Using a genetically engineered mouse model of lung adenocarcinoma, our previous work showed that tumor growth is associated with increased bacterial burden and altered bacterial composition in the lung. This dysregulated microbiota stimulate IL-1beta production from tumor-associated myeloid cells, triggering an inflammatory cascade. Our data pinpointed IL-1beta as a critical mediator of microbiota-immune interaction in lung cancer. Therefore, we hypothesize that selectively targeting the lung microbiota or the responding IL-1beta pathway can rewire the TME to reduce pro-tumorigenic inflammation while boost the anti-tumor immunity both at the baseline and in response to immunotherapies. The overarching goal of this study is to decipher the molecular mechanism by which active IL-1beta is generated in the lung TME, and to understand how IL-1beta shapes the tumor-associated immune response to affect lung cancer progression and response to immunotherapies.
---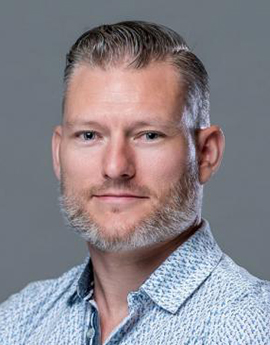 William Lockwood, PhD
British Columbia Cancer Agency
RESEARCH PROJECT:
SNF2 Histone Linker PHD RING Helicase as a novel tumor suppressor gene and risk factor in lung adenocarcinoma development
SUMMARY:
The poor prognosis for lung cancer patients is associated with a late stage of disease at the time of diagnosis, highlighting the need for effective methods for early detection. It has recently been demonstrated that low-dose computed tomographic (LDCT) screening of patients at high-risk of developing lung cancer improves survival outcomes. While a major advancement, LDCT is currently restricted to heavy smokers despite 25% of lung cancers occurring in people who have never smoked. Aside from smoking, a person's genetics also influences their risk of developing lung cancer, which is highlighted by a history of this disease in certain families. However, very little is known about the underlying genetic causes of lung cancer susceptibility and defining these factors may lead to new screening approaches that catch lung cancer early in more patients, improving diagnosis.
Through genetic analysis of lung tumors, Dr. Lockwood's group has recently uncovered the mutation of a gene that is located in a region linked to familial risk of lung cancer development. This gene is known to play a role in repairing damaged DNA, and he hypothesizes that its inactivation leads to increased gene mutations over time, increasing the risk of developing cancer. To test this, he will disrupt the gene in normal lung cells to determine if this allows them to transform into lung cancer. He will also do this with the additional exposure to tobacco to see if inactivation of this gene makes cells more prone to developing mutations and subsequently, cancer. Lastly, he will determine whether tumors lacking this gene are vulnerable to cancer drugs that induce DNA damage, potentially offering a strategy to treat patients with this gene mutation in the future. Together, this study will determine whether this gene is associated with lung cancer susceptibility and development, and how this information can be used to improve screening aimed at the early detection of lung cancer in high risk patients.
2020 LCRF Research Grant
on Disparities in Lung Cancer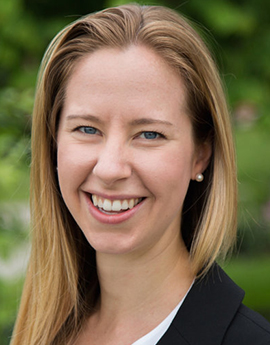 2020 William C. Rippe Award**
Hilary Robbins, PhD, MPH
International Agency for Research on Cancer
RESEARCH PROJECT:
Development of risk prediction models to ensure equitable eligibility for lung cancer screening in minority populations
* * This project was awarded the LCRF William C. Rippe Award for Distinguished Research in Lung Cancer, acknowledging the investigator whose proposal not only demonstrated exceptional scientific merit but also exemplified an enduring commitment to making an impact in the field of lung cancer research.
SUMMARY:
Lung cancer screening by low-dose CT (LDCT) can reduce lung cancer mortality, but research in the field has largely neglected racial and ethnic minorities. Criteria for defining screening eligibility fail to acknowledge how risk for lung cancer varies across racial and ethnic groups. This implies, for example, that a white individual and an African-American individual might have the same lung cancer risk, but only the white person might meet current guidelines for screening. The most promising solution is to define eligibility based on individual risk calculated using a prediction model; however, this requires that models be properly calibrated to perform just as well in racial/ethnic minorities as among whites. Our proposal aims to develop lung cancer risk prediction tools for African-Americans and Hispanic-Americans, thus allowing screening eligibility to be defined in a way that is fully equitable across racial and ethnic groups.
---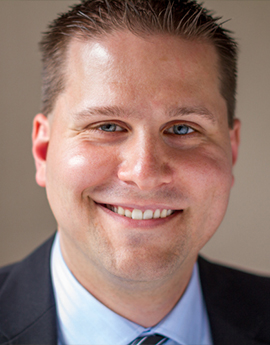 Joshua Campbell, PhD
Boston University
RESEARCH PROJECT:
Determining differences in immunotherapy outcomes and immunobiology in African American patients with NSCLC
SUMMARY:
Novel classes of cancer therapeutics work by activating the immune system, which in turn targets and kills cancer cells. These "immunotherapies" have had great success in treating some patients with advanced stage lung cancer. However, we do not fully understand why immunotherapy works for some lung cancer patients yet not for others. There is a major need to more fully characterize the immune system in lung cancer patients and determine the clinical and biological factors that are necessary for an immunotherapy to work effectively. For aim 1 of this study, we will determine if there are significant differences in immunotherapy response and toxicity between African American (AA) patients and other populations. Single-cell RNA sequencing is a new approach that can measure the genes which are turned on or off in individual cells. For the second aim of this study, we will perform single-cell RNA-seq on lung biopsies from AA and non-AA patients to determine if molecular pathways associated with response to immunotherapy are similar or different between populations. Identifying molecular features that are associated with response in AA patients can lead to the development of new diagonostic biomarkers and potentially identify novel avenues of therapeutic development.
---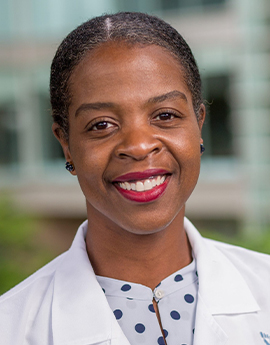 Marjory Charlot, MD, MPH
University of North Carolina
RESEARCH PROJECT:
Understanding the immune landscape of non-small cell lung cancer in African Americans
SUMMARY:
In the U.S. there are 18% more deaths among Black men with lung cancer compared to White men with lung cancer. Recent advances in the treatment of lung cancer through cancer research have led to significant improvements in survival. However, Black patients are less likely to be invited to participate in cancer research and as a result are less likely to have access to state-of-the art cancer treatments. For example, immune checkpoint inhibitors, also known as immunotherapy, have drastically changed the treatment of lung cancer by using the body's own immune system to kill cancer cells. Immunotherapy was first studied in clinical trials before its use in the real world, but unfortunately, Black patients were underrepresented in these studies. Having a better understanding of lung cancer that includes the Black population and identifying opportunities to engage Black patients in lung cancer research will likely help to reduce excess lung cancer deaths experienced by Black men. For this project funded by the Lung Cancer Research Foundation, we propose to study (1) the immune landscape in tumor samples obtained from Black patients with lung cancer as well as (2) strategies to enhance participation of Black patients with lung cancer in cancer research.
---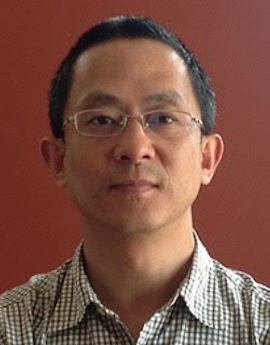 Chengguo Xing, PhD
University of Florida
RESEARCH PROJECT:
Contributions of tobacco exposure, NNK, and stress to lung cancer risk disparities between AA and CA male smokers
SUMMARY:
In the US, one in every 16 people will be diagnosed with lung cancer in their lifetime with a poor survival. Lung cancer risk disparities are also evident that African American (AA) male smokers have the highest risk. The reasons behind it remain to be determined. Given the limited success in lung cancer early diagnosis and clinical management, understanding why AA male smokers have the highest risk is urgent. The insight will help identify new opportunities for more effective lung cancer management. Specifically, the knowledge would guide the identification of individuals with high risk of lung cancer, the implementation of focused early diagnosis among those high-risk individuals, and the development of personalized precision prevention.
Tobacco exposure is the key risk factor for lung cancer. The survey of cigarette per day (CPD) to estimate tobacco exposure as a risk predictor has limitations, such as no consideration of the depth of tobacco inhalation and second-hand exposure. At the same time, tobacco exposure does not equate to carcinogen bioactivation, one root cause of cancer. NNK is the best-characterized, tobacco-specific, lung carcinogen with plenty of human data to support its causing role in human lung cancer incidence. Its uptake and bioactivation need to be quantified for lung cancer risk prediction. In addition, mental stress, such as anxiety, depression and psychosocial stress, have been reported to increase cancer risk, particularly lung cancer, in epidemiological studies but quantitative analysis is generally lacking. The differences in tobacco exposure, tobacco carcinogen NNK uptake, NNK activation, and mental stress (physiological and psychosocial) likely collectively contribute to the increased lung cancer risk among AA male smokers. This proposal will quantify these risk factors and develop an integrated lung cancer risk factor, which is expected to better predict lung cancer risk and differentiate its disparities in AA male smokers.
2019 LCRF Pilot Grant Program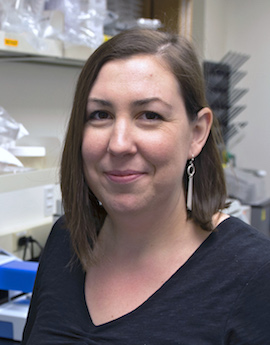 Alice Berger, PhD
Fred Hutchinson Cancer Research Center
RESEARCH PROJECT:
Novel strategies for therapeutic target discovery in lung cancer
SUMMARY:
Recent advances in understanding the human genome have led to successful new "precision oncology" for the treatment of lung cancer, such as the use of EGFR-targeted therapies in EGFR-mutant lung cancer. The discovery and application of these therapies has motivated a continued search for novel drug targets in these and other lung cancers. The foundation of these searches are high-throughput methods for genetic screening. However, traditional target discovery experiments can only query a single gene's involvement in cancer. Some genes with redundant functions would not be identified in these traditional studies. The goal of this project is to identify genetically redundant genes in the human genome and to identify gene pairs that are required for resistance to EGFR-targeted therapies.
This work will directly help the tens of thousands of patients with EGFR-mutant non-small cell lung cancer. Increasingly, genomic information leads to "repurposing" of drugs developed for other diseases. If drugs already exist for some of the targets that are identified in our study, they can be repurposed for lung cancer therapy, and our work could positively impact lung cancer patients in less than five years. If therapies do not already exist, our work will provide the preliminary evidence that these genes/proteins would be worth investment from pharmaceutical companies, thereby serving a vital role of academic research and promoting the development of new lung cancer therapies.
---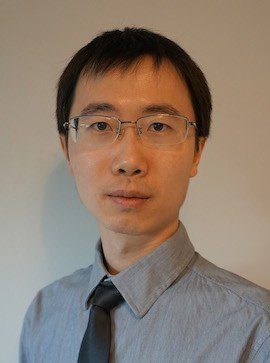 Lingtao Jin, PhD
University of Florida
RESEARCH PROJECT:
Targeting MAST1-BCL2 signaling in small cell lung cancer
SUMMARY:
Small cell lung cancer (SCLC) is the most aggressive subtype of lung cancer. Due to very limited improvements in SCLC therapy or survival over the past 30 years, SCLC has been categorized as a recalcitrant cancer. Platinum-based chemotherapies, which are the standard of care for SCLC patients, usually lead to a robust initial clinical response, but the majority of patients quickly become resistant to therapy. Therefore, identification of critical factors responsible for the emergence of resistance to chemotherapy will not only provide personalized treatment options, but also help to identify cancer patients who may or may not benefit platinum-based chemotherapies. Dr. Jin's lab recently found that a protein called MAST1 promotes the development of resistance to platinum treatment in SCLC. They found that MAST1 abundance correlates with platinum resistance in SCLC cell lines and patient tumors. Initial studies suggest that MAST1 may coordinate cancer cell survival and cell cycle progression in response to platinum treatment. Therefore, it is important to further decipher the downstream signaling of MAST1 driving platinum resistance. In addition, Dr. Jin's group will validate MAST1 as a therapeutic target to overcome platinum resistance. They found that a drug called CEP-701, which inhibits MAST1 activity, is effective in killing small cell lung cancer cells when combined with platinum. They will further develop next generation of MAST1 inhibitors that may be used to treat platinum-resistant small cell lung cancer.
* This project was awarded the James B. Dougherty, MD Award for Scientific Merit acknowledging the investigator whose proposal was selected for outstanding overall merit by LCRF's Scientific Advisory Board.
---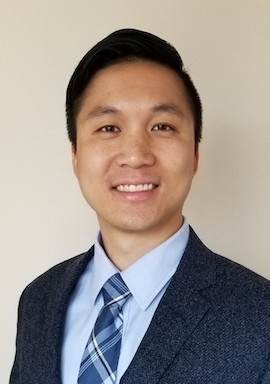 Benjamin Lok, MD
Princess Margaret Cancer Centre / University of Toronto
RESEARCH PROJECT:
Investigating a resistance mechanism mediated by a Skp, Cullin, F-box containing E3 ubiquitin ligase complex in small cell lung cancer
SUMMARY:
Small cell lung cancer (SCLC) is a particularly aggressive subtype that represents approximately 15% of all lung cancers. Despite an initial response of SCLC to therapy, disease recurrence often occurs, and cure is rare, with dismal 5-year overall survival rates of about 7%. There is a critical need to understand the mechanisms of therapeutic resistance to develop more effective treatments for this disease. We have found that loss of a key component of a protein recycling complex leads to resistance to chemotherapy and a newer therapy, known as a PARP inhibitor, in SCLC. Here, we propose to understand more about how this protein recycling complex regulates DNA repair through experiments to precisely determine its impact on DNA damage and repair. Through these efforts, we seek to further our understanding of how cancer cells repair, tolerate and become resistant to our current treatments while designing newer treatment approaches to improve outcomes for our patients.
* * This project was awarded the 2019 LCRF William C. Rippe Award for Distinguished Research in Lung Cancer, acknowledging the investigator whose proposal not only demonstrated exceptional scientific merit but also exemplified an enduring commitment to making an impact in the field of lung cancer research.
---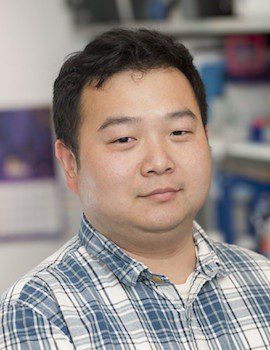 Zhan Yao, PhD
Memorial Sloan Kettering Cancer Center
RESEARCH PROJECT:
Studies on the oncogenic function and mediation of drug resistance by ARAF in lung cancer
SUMMARY:
Despite the significant clinical benefit of epidermal growth factor receptor (EGFR, a receptor tyrosine kinase) inhibitors, primary and acquired resistance are commonly seen in lung cancer patients with EGFR activating mutations. Among those patients, ~20% tumors progress upon treatments by unknown mechanisms. By analyzing the genome sequencing data of the lung cancer patients with acquired resistance to EGFR inhibitors, Dr. Yao and his colleagues at MSKCC identified ARAF amplification as a new genetic event that may be responsible for the drug resistance. They observed that ARAF could activate RAS, a major effector of EGFR, through disrupting the binding of NF1 (a negative regulator of RAS) to it. Thus, the elevation of ARAF protein in cells could promote the RTK-mediated RAS activation and the downstream pathways that are required for cell proliferation or differentiation. Current data suggest, in EGFR mutant lung tumors, ARAF amplification likely causes the drug resistance by activating RAS signaling. Dr. Yao seeks to explore the detail functional consequences of ARAF activation of RAS in lung cancers and determine its role in the regulation of drug sensitivity. In addition, patient-derived xenograft models will be used to investigate therapeutic strategies for treating the ARAF-dependent drug resistance.
2019 LCRF Research Grant
on Disparities in Lung Cancer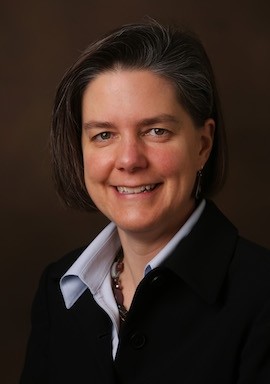 Melinda Aldrich, PhD, MPH
Vanderbilt University Medical Center
RESEARCH PROJECT:
Identifying determinants of racial disparities in lung cancer stage
SUMMARY:
Racial disparities in lung cancer stage of diagnosis are well-documented. Fewer African Americans than whites are diagnosed at early-stage lung cancer, when better treatment options are available. Studies in patients seeking care at community health centers are limited and as a result, the causes of disparities in stage among the most vulnerable patients are poorly understood. This project will provide a deeper understanding of which factors influence lung cancer stage of diagnosis among community health center patients and provide outreach to the community about the importance of early detection for lung cancer.
---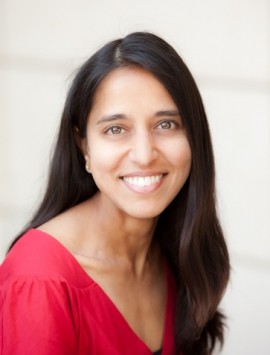 Manali Patel, MD, MPH
Stanford University
RESEARCH PROJECT:
Reducing Disparities in Lung Cancer through Community Partnerships
SUMMARY:
Scientific advances continue to reduce rates of new lung cancer cases and death from the disease. However, populations with low income as well as racial and ethnic minorities continue to experience high rates of lung cancer cases and lung cancer death. One potential cause for ongoing disparate outcomes from lung cancer includes inequitable receipt of evidence-based lung cancer care. Studies over the past decade repeatedly show lower receipt of stage-appropriate lung cancer care among low-income and minority populations as compared with non-Hispanic white and the more affluent. Previously, we demonstrated the role of social support in improving lung cancer survival for Hispanic populations and developed a novel approach, the CARE (Community health workers Activate, Reach, and Engage) intervention, to utilize social support to engage patients in their care and improve access to end-of-life cancer care for low-income and minority patients with advanced stages of cancer. The objective of this project is to refine, implement, and evaluate CARE with patients and caregivers in community oncology practices to increase access to evidence-based lung cancer recommendations from diagnosis until the end-of-life. The hypothesis is that this approach is feasible and acceptable in the community and can improve patients' quality of life and reduce lung cancer outcome disparities.
---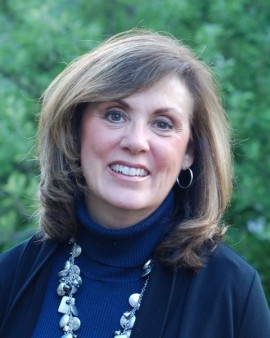 Betsy C. Risendal, PhD
University of Colorado Denver AMC
RESEARCH PROJECT:
Improving Preventive Care to Address Lung Cancer Disparities
SUMMARY:
National data suggest that only 4% of people who could benefit have received lung cancer screening, and that differences in the uptake of screening may further widen existing disparities in lung cancer survival. In pilot work funded by the Specialized Program in Research Excellence (SPORE) in Lung Cancer at the University of Colorado Cancer Center, significant barriers to implementing lung cancer screening programs were identified at the patient, provider and system-level. In the current project funded by the Lung Cancer Research Foundation, these barriers will be addressed by providing education, technical assistance and outreach to increase the uptake and delivery of this life-saving preventive screening.
---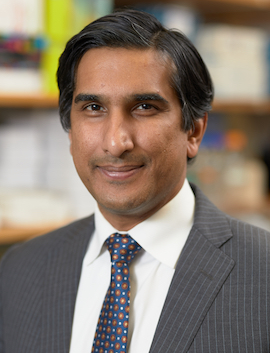 Rajwanth Veluswamy, MD, MSCR
Icahn School of Medicine at Mount Sinai
RESEARCH PROJECT:
Assessing the mechanisms underlying the association between sex and immunotherapy response
SUMMARY:
Recently, immune checkpoint inhibitors have become a mainstay in the treatment of advanced non-small cell lung cancer (NSCLC) after demonstrating unprecedented clinical activity in several large clinical trials. However, data from a systematic analysis of these trials suggest that females may have less response to immune checkpoint inhibitors than experienced by males. If validated, this finding will highlight the need to explore new immunotherapy regimens specific for women. Furthermore, understanding differences in immunotherapy efficacy amongst females vs. males may also reveal important underlying mechanisms of therapeutic immunity and potentially even provide targets for future synergistic immunotherapy combinations. This proposal intends to use advanced statistical modeling and cutting-edge laboratory techniques to 1) determine if female sex is independently associated with decreased immunotherapy efficacy in patients with advanced lung cancer, 2) determine if differences in the pre-treatment composition of the tumor immune microenvironment (TIME) is responsible for the association of sex and immunotherapy, and 3) study the role of hormones such as estrogen as a mediator in the relationship between sex and immunotherapy response. Elucidating these potential important mediators of immunotherapy response will have significant implications in guiding the treatment and future study of immunotherapy in lung cancer.
2019 Lung Cancer Treatment Focused
Research Grant Program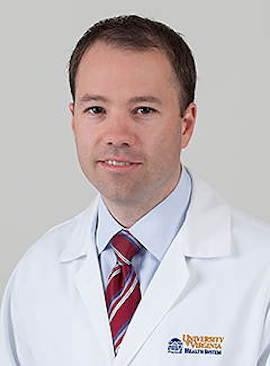 Ryan Gentzler, MD
University of Virginia
RESEARCH PROJECT:
Real-time monitoring and modeling of symptoms and adverse events in lung cancer patients receiving oral targeted therapies for tumors with oncogenic driver mutations
SUMMARY:
Over the past few years there have been many new oral treatments that have become standard of care for patients with lung cancers that have certain genetic mutations or gene rearrangements, such as EGFR or ALK. Although these treatments are usually better tolerated than traditional chemotherapy, management of the adverse events (AEs), or side effects, has become more complex for treatment providers. Unrecognized side effects can progress to severe symptoms and drug discontinuation, which could affect quality of life and other cancer outcomes. Real time and accurate symptom monitoring may allow for earlier interventions to reduce severity of symptoms, improve quality of life, and avoid drug discontinuations or dose reductions. This project proposes to address this problem by developing a technology-enabled mechanism to both aid patients in self-reporting of symptoms and clinicians in optimizing therapeutics for patients with molecularly-driven lung cancers on oral targeted therapies. We will gather data to test the feasibility of a mobile health system for remote monitoring of patients on oral targeted therapies for EGFR and ALK lung cancers. The system will use software on smart phones and smart watches with the goal of estimating the frequency of side effects in a real-world, non-trial setting. In the future, we hope this system could improve monitoring and may reduce the severity of side effects, promote long-term treatment adherence, and improve patient reported quality of life (QoL) measures.
---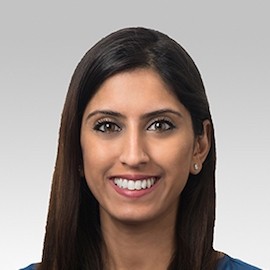 Nisha Mohindra, MD
Northwestern University Feinberg School of Medicine
RESEARCH PROJECT:
Development and implementation of 4R care sequences in patients with NSCLC receiving targeted therapies
SUMMARY:
This project's overall goal is to implement the systematic and innovative approach for care planning and delivery to improve side effect management, treatment adherence and supportive care for patients with non-small cell lung cancer (NSCLC) receiving targeted therapies. The improvement will be achieved via the 4R Care Sequence plans that will be used by patients, their caregivers and their care team. The 4R (Right Information and Right Treatment to the Right Patient at the Right Time) model is an innovative approach to personalized cancer care planning, team-based care delivery and patient / caregiver self-management. 4R uses project management principles to create a personalized, comprehensive, patient-specific "care project plan" called 4R Care Sequence. The 4R Care Sequence plan outlines the order and timing of treatment, side effect management, supportive services, chronic disease / comorbidity management, nutrition services, and quality of life, while incorporating the patient's goals and preferences. The 4R Care Sequence plan is used by patient / caregiver and multi-disciplinary care teams as a comprehensive care pathway, with the purpose to optimize care delivery, outcomes of treatment and patient's quality of life, while minimizing treatment side effects and comorbidities.
---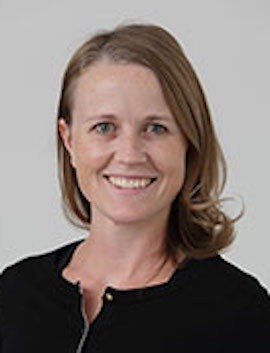 Katharine Rendle, PhD, MSW, MPH
University of Pennsylvania
RESEARCH PROJECT:
Implementation strategies for monitoring adherence in real-time (iSMART)
SUMMARY:
(Awarded with Samuel U. Takvorian, MD, MSHP) The objective of this project is to identify effective strategies to help patients with lung cancer manage side effects and achieve optimal adherence to oral targeted therapies. To achieve this goal, we will evaluate the impact of a novel digital intervention ("chatbot"), compared to usual care, on adherence to oral targeted therapies using a two-arm randomized controlled trial, and explore how multilevel factors impact the acceptability and effectiveness of this strategy by collecting qualitative and quantitative data from clinicians and patients. The intervention is a conversational agent or chatbot that engages patients in real time via text messaging and feeds data back into clinical systems, allowing for two-way communication between clinicians and patients, longitudinal symptom monitoring with self-management support, and motivational cues to promote adherence. Guided by established theory of behavior change, we hypothesize the chatbot will improve adherence to oral targeted therapies by improving patient-level symptom management and other determinants of behavior change. Primary outcomes (adherence and persistence) will be measured using electronic pill caps. Secondary outcomes will be assessed using longitudinal surveys and electronic medical record data. Semi-structured interview data will also be collected from a subsample of 60 patients and clinicians following the intervention period. By combining innovations from behavioral economics and machine learning with a highly accessible digital platform, our project has the potential not only to identify scalable, patient-targeted strategies for improving symptom management and increasing adherence to targeted therapies, but also to transform the way cancer care is delivered and implemented.
---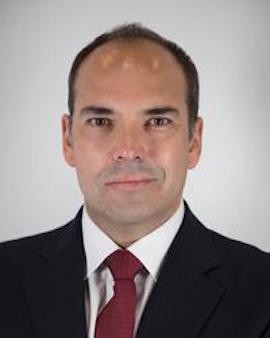 Christian Rolfo, MD, PhD, MBA
University of Maryland, Baltimore
RESEARCH PROJECT:
Proactive monitoring of treatment-related adverse events through a mobile application in NSCLC patients treated with tyrosine kinase inhibitors: the "Empower Me" Digital Therapeutic Study
SUMMARY:
Targeted therapies have dramatically changed the therapeutic landscape of non-small cell lung cancer (NSCLC) over the past two decades leading to unprecedented results in selected patient populations. This novel therapeutic option is associated with a distinct toxicity profile that is, in many ways, different from toxicities commonly observed with conventional anticancer therapies. In selected cases, these toxicities can be severe and might affect compliance of the patients to the treatment regimen, including discontinuation of definitive therapy. In this study we will evaluate the potential impact of a proactive monitoring of treatment-related adverse events through a mobile application in NSCLC patients treated with tyrosine kinase inhibitors (TKIs). The APP will provide a simple, user-friendly interface to foster easy and efficient patient-provider communication. The implementation of an easy to use app and web-based communication will minimize dose limiting side effects with the use of TKIs in lung cancer. This will enable the patient to receive the anticancer therapy in the correct dose, frequency and without breaks in treatment.
2018 LCRF Scientific Grant Program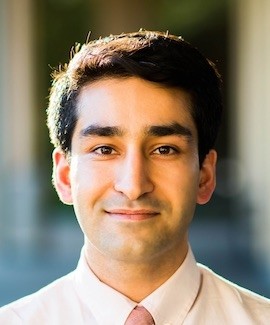 Jalal Ahmed, MD, PhD
Icahn School of Medicine at Mount Sinai
RESEARCH PROJECT:
Targeting the tumor microenvironment to advance CAR T cell therapy for lung cancer
SUMMARY:
Lung cancer remains the leading cause of death from cancer. These data compel us to develop novel approaches to address this challenging disease. Chimeric Antigen Receptors (CAR) are engineered receptors that can redirect the killing activity of T cells to targets of interest and have had dramatic results in the treatment of B cell leukemia. However, the application of this technology to lung cancer remains challenging in part due to suppressive tumor microenvironments that are seen even at the earliest stages of disease. Early tumors are infiltrated with immunosuppressive cells including macrophages and T regulatory cells, and have a reduction in effector T cells. Furthermore, radiation therapy can alter tumor microenvironments and stun the growth of tumors. These observations raise the potential for a synergy from combination of radiation therapy and CAR T cell therapy to kill lung tumors. To test this hypothesis, Dr. Ahmed will use a genetic engineering protocol using CRISPR/Cas9 technology that can produce mouse CAR T cells with high efficiencies. This approach will allow him to test CAR T cells in a novel mouse model with an intact immune system and tumor microenvironment. He will use this model to determine if radiotherapy can modify the inflammatory state of the tumor microenvironment and improve CAR T cell killing of lung tumors. Ultimately, Dr. Ahmed hopes to demonstrate the potential of this CAR T cell-lung cancer platform to test novel combination therapies. In future work, he will apply this model to further dissect the ways in which the tumor microenvironment blocks attack from immune cells, to test new CAR T cell combination therapies, as well as to test the safety and efficacy of a multitude of novel CAR technologies that are under active development.
---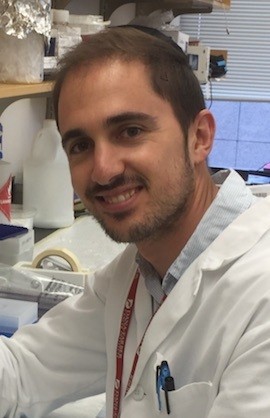 Israel Cañadas Castillo, PhD
Dana-Farber Cancer Institute
RESEARCH PROJECT:
Co-opting endogenous retroviral signaling as a lung cancer vulnerability
SUMMARY:
Both small-cell and non-small cell lung cancers contain different subpopulations of cancer cells, a feature known as tumor heterogeneity. While this cell heterogeneity is a key determinant of cancer progression and drug resistance, how it impacts the immune system in lung cancer patients remains incompletely defined. Dr. Cañadas recently identified a group of genetic elements known as Endogenous Retroviruses (ERVs) that are altered in certain drug-resistant populations of lung cancer cells. He showed that signaling from these ERVs promotes tumorigenesis, but that these retroviruses can also make cancer cells vulnerable to immunotherapy.
This project seeks to study the biology that connects this drug-resistant cancer cell state in lung cancer to the activation of these ERVs, and to use these insights to develop therapeutic strategies that enhance response to immunotherapy. Dr. Cañadas aims to perform genetic screens to identify regulators that control these ERVs in drug-resistant lung cancer cells. Ultimately, the use of a novel 3D culture technology using human lung cancer specimens will allow him to determine the most effective therapeutic combinations that promote responsiveness to immunotherapy. The proposed strategy addresses a key unmet need in the field in an effort to overcome resistance to immunotherapy due to intratumoral heterogeneity.
---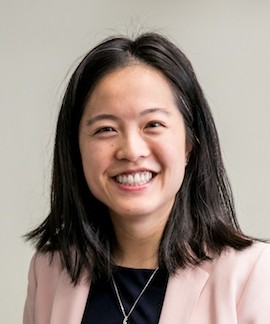 Diane Tseng, MD, PhD
Stanford University
RESEARCH PROJECT:
Examining tumor-infiltrating T cell functional phenotype, clonality, and antigen specificities in lung adenocarcinoma with single-cell analysis
SUMMARY:
Immunotherapy has revolutionized the treatment of lung cancer. However, not all patients respond to treatment. A deeper understanding of the interaction between the human immune system and lung cancer is critical to improve existing therapies and to discover more effective treatments. To this end, Dr. Tseng aims to comprehensively profile the diversity of tumor-infiltrating T cells from patient lung cancer samples. T cells are immune cells that can mediate an anti-tumor response, a property that can be leveraged therapeutically. First, Dr. Tseng will adapt a novel single-cell methodology to simultaneously examine T cell specificities and functional state at unprecedented resolution. This approach will generate a map reflecting T cell diversity in lung cancer, which she will use to identify novel therapeutic targets expressed on T cells. Second, using T cell receptor sequences derived from lung cancer patients, she will apply novel methods to screen for tumor antigens that are shared across individuals. This approach will allow her to identify novel therapeutic targets displayed by cancer cells. This project will provide important insights into the basic biology of T cells in lung cancers as well as potentially identify novel immunotherapeutic targets for patients with lung cancer.