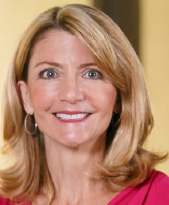 October 2021
Anne LaPorte, who is living with Stage IV lung cancer, was a special guest during the 2021 Free to Breathe Walk. Anne was diagnosed in 2020, during the height of the COVID-19 pandemic. She already had experience as a lung cancer advocate, as she lost her father to the disease in 2008.
Watch Anne's conversation with walk emcee Nydia Han below. You can view the entire Free to Breathe Walk at this link.
Anne also told her story in a CNN feature about lung cancer. Read more here.