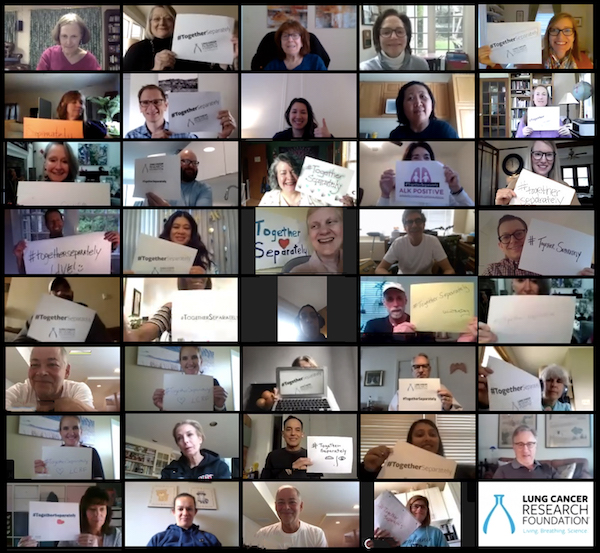 #TogetherSeparately Lung Cancer Community Talk
November 9, 2020
@
7:00 pm
–
8:00 pm
EST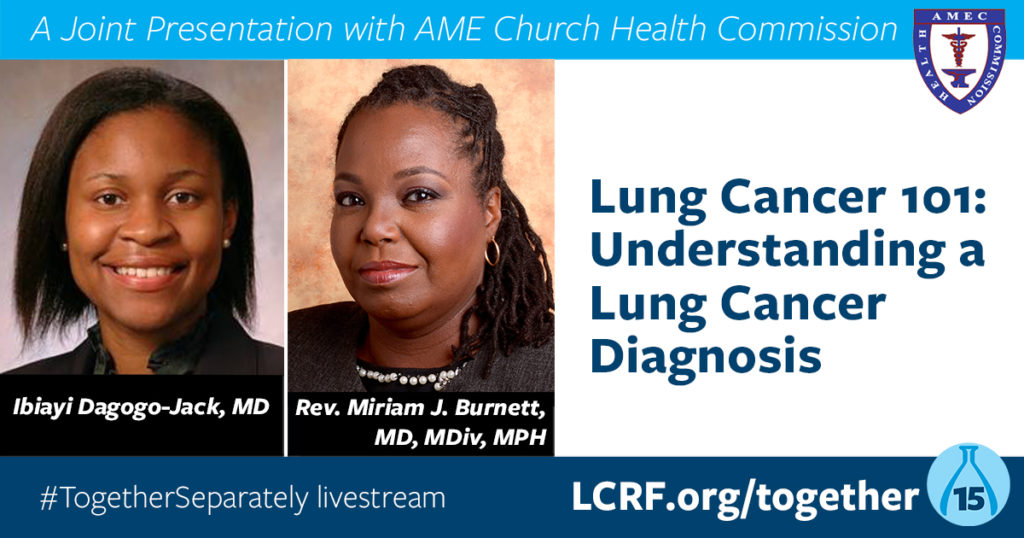 Our next Lung Cancer Community Talk will take place on Monday, November 9 at 7:00 PM ET (note the different day and time). This livestream is an opportunity to connect face-to-face with others who care about lung cancer and talk about challenges we're facing during this time of uncertainty.
This special edition presentation kicks off a new partnership between LCRF and the African Episcopal Methodist (AME) Church Health Commission. Together, we are excited to welcome Dr. Ibiayi Dogogo-Jack, Massachusetts General Hospital and instructor at Harvard Medical School, who will address common questions asked by lung cancer patients. She will be joined by special guest Rev. Miriam J. Burnett, MD, MDiv, MPH, Medical Director of the AMEC International Health Commission.
If you have any questions, contact info@lcrf.org.
Find out about previous #TogetherSeparately™ live talks