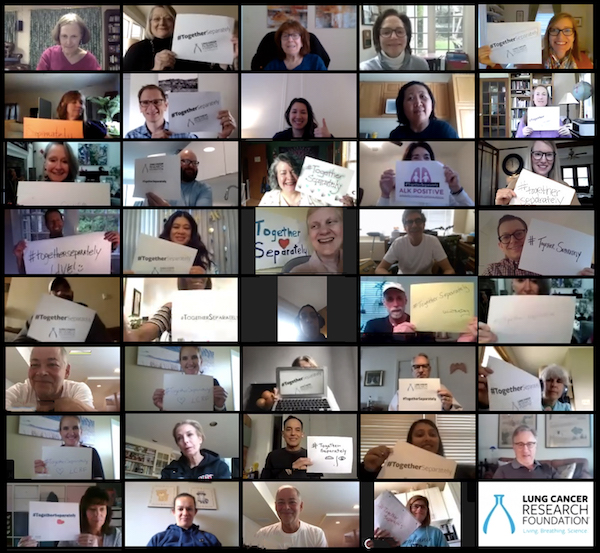 #TogetherSeparately Lung Cancer Community Talk
February 18, 2021
@
11:30 am
–
12:30 pm
EST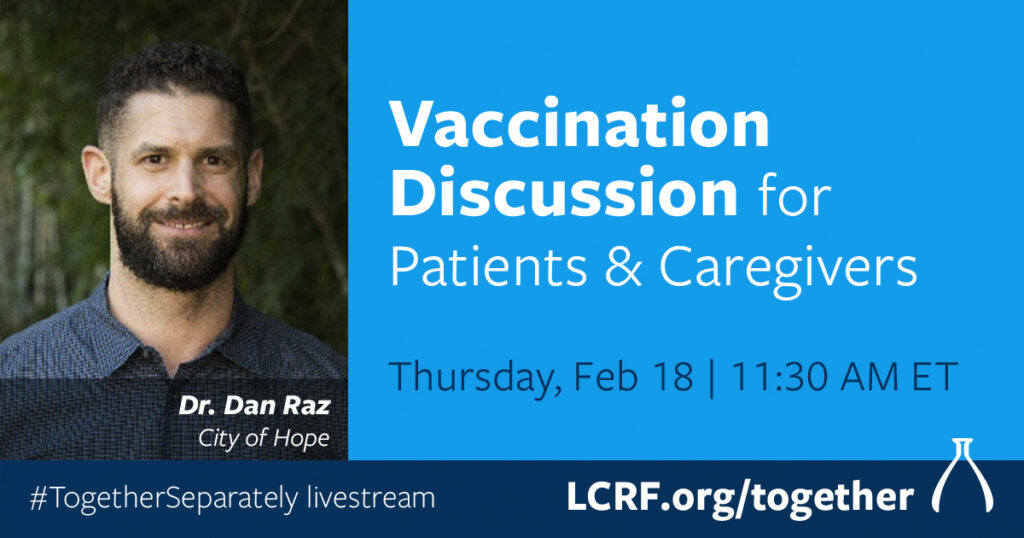 Our next Lung Cancer Community Talk will take place on Thursday, February 18 at 11:30 AM ET. This livestream is an opportunity to connect face-to-face with others who care about lung cancer and talk about challenges we're facing, #TogetherSeparately.
Joining us will be Dan Raz, MD, MAS, assistant professor and co-director of the Lung Cancer and Thoracic Oncology Program at City of Hope. He studies new ways of overcoming chemotherapy resistance in lung cancer, as well as barriers to screening. He will talk about his experience working in his clinic during COVID times, how the vaccine rollout is going in his neck of the woods, and offer advice for lung cancer patients to keep safe while waiting for their vaccine.
If you have any questions, contact info@lcrf.org.
Find out about previous #TogetherSeparately™ live talks